A Note From Jim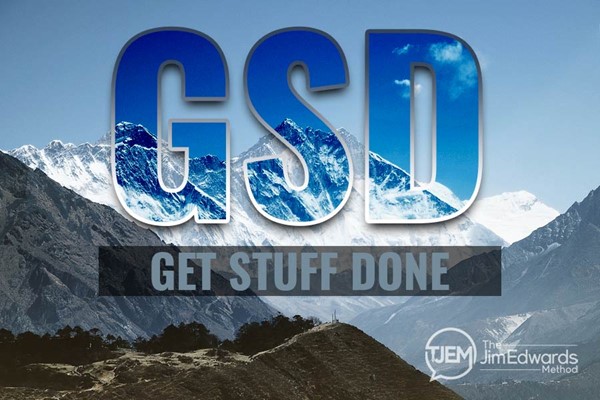 How Long Does It Take to Get S*uff Done?
I almost titled this "How Long Does It Take To Get S**T Done?" but figured I'd try to go one day without profanity. (it didn't work)
Anyhoo…
I started doing something on my to-do list a while ago that really seems to help.
I'm sure we all make a to-do list every morning, especially on Mondays.
Then, it's a constant battle with the to-do list to try to get everything done.
So, I started doing something simple.
Next to each item I write the estimate of how long I think it'll take to do it.
Then, once it's done, I write down the actual time it took.
This has REALLY helped me manage my time in two ways:
1) I have a much more realistic picture of my day and how much time I have for things.
2) It helps me plug in time slots during my day (making mini-appointments with myself) so I maximize time
Result?
I am getting more done with less stress in less time because I'm not overloading and I'm making the most of my time.
Give it a try. It might help.
Jim
---
Featured Article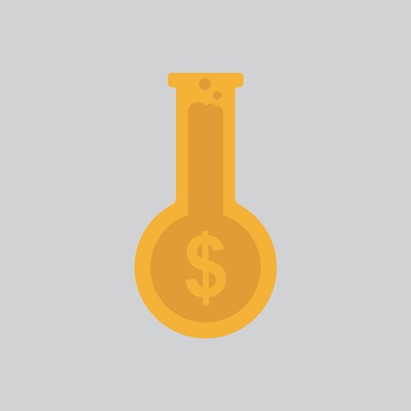 Okay, so you know telling stories is a powerful way to hook more subscribers and make more sales. But how do you really make it work for you? Is there a formula that works every time?
YES! In this latest article on the blog I have you the keys to the kingdom to get the results you want!
Click here now to get my secret formula
---
The Jim Edwards Method Premium
It's the best kept secret on the web! 
The Jim Edwards Method Premium:
Get Instant Access to ALL My Personal Software, All My Personal Wizards, Over a Decade of Online Business Training AND Monthly Live Training with Q&A!
Right now you can get ALL my stuff for just $97 a month… or just $997 yearly.
Get all the details about how you can access my entire vault, all my wizards, and get a NEW, LIVE training from me every month for less per day than the cost of a small coffee at Starbucks.
We only open the doors to new members a few times a year. Then the door slams shut again because it's such an amazing value. Don't miss your chance to get in NOW!
---
Letting The Chickens Out with Jim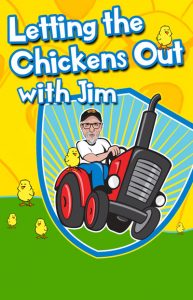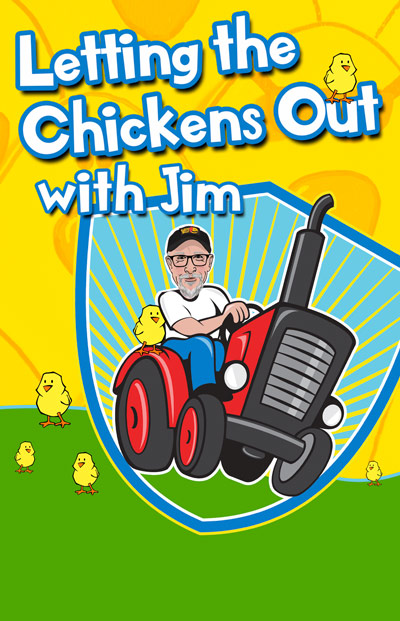 Every week Jim goes live on Facebook and posts his morning tips while letting the chickens out.
To-do list got you paralyzed? Do this…
Still reach your goals in the midst of chaos…
Sometimes you just gotta suck it up and…. get it done!
---
Sales Copywriting & Content Marketing Hacks Podcast Recap
We help entrepreneurs sell more with less effort and less stress… no matter what you sell! We cover topics on sales copy, content marketing, advertising, website sales letters, email marketing, headlines, ad writing and more.
WARNING: we are not here to teach copywriters the finer points of copywriting… we're here to make it easy for normal people to use words and pictures to make more sales and get results. And, we have a lot of fun doing it!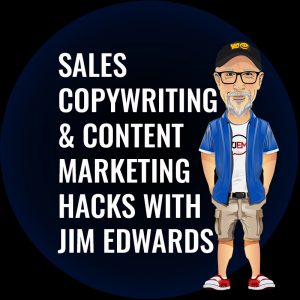 Business Model – Funnel Flow – SCCMH [Podcast 84]
Defining Your Niche Market and Marketing It Correctly – SCCMH [Podcast 83]
Part 2 of Online Business Starter Kit – SCCMH [Podcast 82]
Online Business Starter Kit – SCCMH [Podcast 81]
Accountability and Adaptability in Today's World of Self Employment – SCCMH [Podcast 80]
To watch more episodes Click Here!
---
Join us on Facebook • Instagram • Twitter • LinkedIn • Medium • Podcast