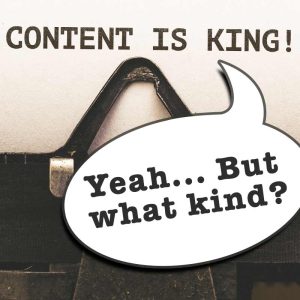 What is the message of your content and how do you convey it? 
The most obvious message lives inside the moral of your content. What is the point of the article, listicle, FB live, quote card, or any other content? 
A lot of people put a whole bunch of content out there just for the sake of doing it. All that does is add to the noise. To use content effectively, you should always have a moral – a point. 
And that moral or point needs to flow very, very smoothly into your…