3 Great Hook Scripts To Drive More Sales This Holiday Season
– By Jim Edwards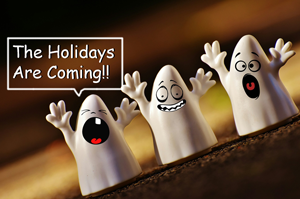 What the heck!?! The year is almost over, and the holidays are right around the corner. Your ability to hook 'em with your headlines spells the difference between lackluster sales and a record-setting year.
As you know, any copywriter worth their salt has a swipe file a mile high (digitally and physically) with examples of great copy, headlines, stories, and more. But have you ever thought about the difference between a swipe file and a script? Intrinsically, we understand that the purpose of a swipe file is to see the patterns, the blueprints, the scripts underlying the copy.