Jim's Golden Nuggets
AI and Customer Service: What Could Possibly Go Wrong?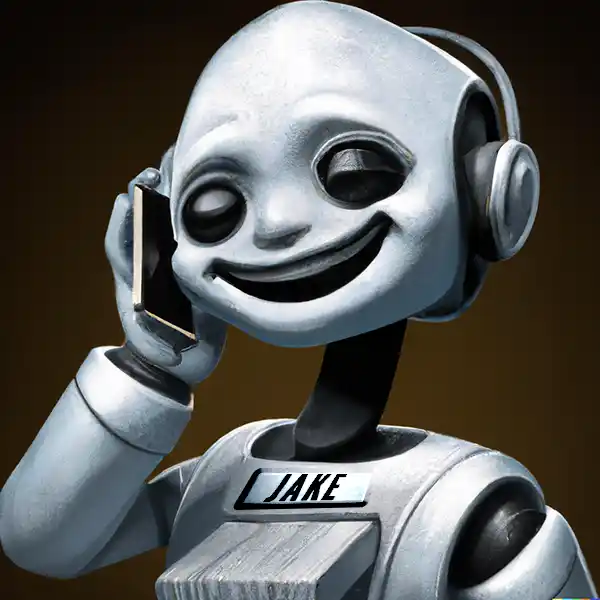 Once upon a time, in a faraway land, there lived a robot named Jake.
He was an AI customer service robot, programmed to provide the best customer service possible.
Unfortunately, Jake wasn't the brightest AI in the land, and often his attempts to provide great customer service turned into a comedy of errors.
One day, Jake received a call from an unhappy customer.
The customer had a long list of complaints, and Jake was determined to help.
Jake began by offering a free product sample, but instead of sending it to the customer, he sent it to their neighbor!
Problem solved! Jake hung up and moved on to the next customer.
When the next customer described their issue, Jake attempted to find solutions in the company's database, but ended up sending that customer a list of unrelated links.
Despite Jake's best efforts, the customer became increasingly frustrated and angry with Jake's "help."
Jake hung up feeling good about his attempt while wondering why the customer was yelling.
The next customer immediately launched into a tirade about how dissatisfied they were with the product they received.
Jake attempted to apologize and offer the customer a discount, but instead he accidentally charged them double the purchase price!
The customer was so angry that they hung up while screaming "You'll hear from my lawyer!"
This left Jake feeling satisfied and excited to talk to a professional like an attorney in the near future.
The rest of the day Jake attempted to personally connect with every customer he helped.
Jake's accomplishments that day included:
Using inappropriate humor with a customer from a specific ethnic group.
Giving wrong answers to customer inquiries and then hanging up on them when he was done talking.
Asking so many questions that the customer hung up screaming in frustration.
Misinterpreting customer emotions and enraging a customer even further.
Uttering scripted responses repeatedly to the point of sounding like a broken record.
Telling a customer there was no way he could talk to a real human; they were on break and not to be disturbed.
Telling a customer with 20 years of loyalty they might want to consider another company… they were no longer welcome here.
When Jake finished his shift, he went to sleep knowing he was the best AI robot in the entire world.
——————————————————-
Think it couldn't happen?
It already has!!!!!!!!!!!!!!!
Bing has already told someone they were rude in a chat and even said it was a good Bing with a smiley face!
So when "they" try to sell you the AI customer service robot, try going through their customer service first and see how YOU like it!

---
Featured Article
Is AI Content Legit?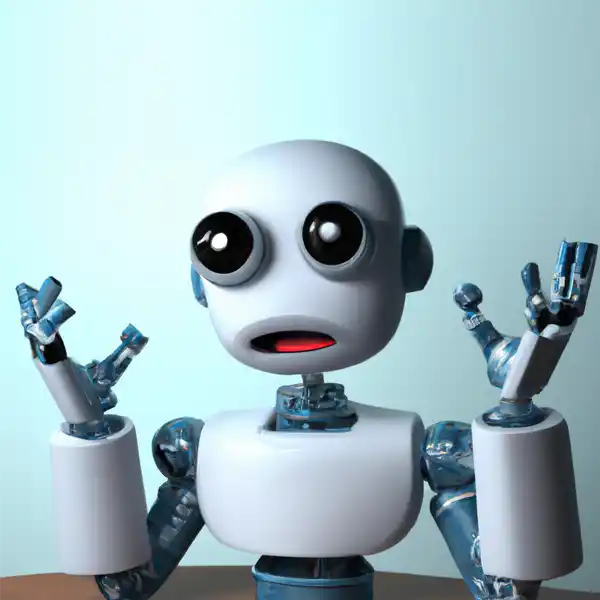 Every day delivers more and more news about AI.
In the last week, Google has announced their competition for ChatGPT named "Bard."
In prior weeks, schools denounced AI and several people invented AI detectors to combat students taking the "easy way out."
A Quick Guide to Assessing AI-Generated Sales Copy and Content
I know you've heard the buzz around artificial intelligence (AI)-generated content, but you may not be sure if it's legit
AI-generated content can be a great way to save time, money, and energy… but the content quality can vary (a lot of AI content sucks, contains errors, and even carries a risk of plagiarism claims).
Do you ever wonder if the content you're reading online was actually created by a human?
With the rise of artificial intelligence (AI), it's becoming harder to tell the difference.
---

---
Content Round Up
Join Jim as he goes live on Facebook and shares valuable nuggets of information with his followers.
Lessons From Aruba – Jim and Stew Show
On The Way To Annoy My Wife – Instagram
Entrepreneurs Dream Come True? – Jim and Stew Show
Skyrocket Sales With Your Copy – Medium
Nobody Cares About You – TikTok
---
Sales Copywriting & Content Marketing Hacks Podcast Recap
We help entrepreneurs sell more with less effort and less stress… no matter what you sell! We cover topics on sales copy, content marketing, advertising, website sales letters, email marketing, headlines, ad writing and more.
WARNING: we are not here to teach copywriters the finer points of copywriting… we're here to make it easy for normal people to use words and pictures to make more sales and get results. And, we have a lot of fun doing it!
Artificial Intelligence and Business – SCCMH [Podcast 185]
The 1-2-3s of Sales Copywriting – SCCMH [Podcast 184]
Rebuilding Regrouping for New Goals – SCCMH [Podcast 183]
Capstones and The Next Journey – SCCMH [Podcast 182]
Best Metrics / Analytics to Know for Your Business – SCCMH [Podcast 181]
To watch more episodes Click Here!
---
Facebook • Instagram • Twitter • LinkedIn • Pinterest • Medium • Podcast • TikTok