A Note From Jim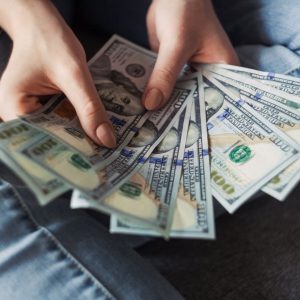 The Truth About How to Make A LOT More Sales… No Matter What You Sell
 The Big Takeaway Here Is: There's No Prize For 2nd Place in Sales Copy
People just throw something out there and hope for the best. They treat sales copy like something you just have to "get through" (like high school), and once it's done/ It's good enough. They say things like, "My product is awesome. It'll sell itself!"
If you accept "good enough" in any sales message, you're not going to get even average results. You're going to get TERRIBLE results!
The world has become crowded online. It's not the Wild West anymore where you can succeed just based on the fact that you showed up. You must be able to grab attention, stand out, and drive people to action if you want to sell ANYTHING online.
The GREAT news is, you can get amazing results with comparatively little effort IF you learn the key secrets and leverage points in sales copy that get results far out of proportion to what you put in.
Here are the key things you need to get really good at, really fast:
* Get really good at grabbing your ideal customers' attention
* Talk in terms of what your product DOES for your customer, not what it is
* Focus on the big picture payoffs for people, not the nitty gritty details
* Master the art of making irresistible offers.
Did you know there's a book that will teach you the exact secrets you need to know to get a LOT better at sales copy, FAST? It's called Copywriting Secrets and you can get it FREE at CopywritingSecrets.com
Pick up your copy now… you'll thank me later!
Jim
---
Spotlight on Copywriting Secrets
Copywriting Secrets has been called a modern-day classic!
Get Your FREE Copy NOW! 
Copywriting Secrets: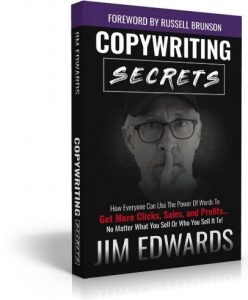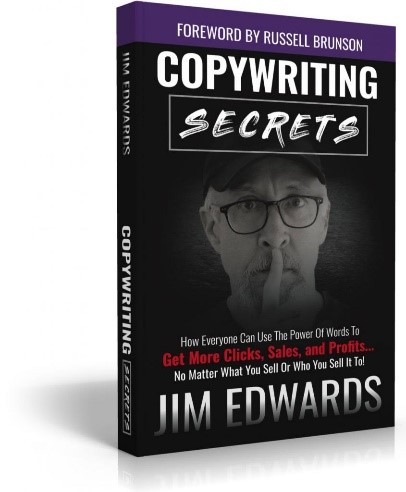 How Everyone Can Use the Power of Words to Get More Clicks, Sales, and Profits…No Matter What You Sell or Who You Sell It To!
Nobody is born knowing how to sell. But the truth is, you can learn how to sell more . . . a LOT more . . . when you discover the right words that make people buy.
This book teaches you street-smart copywriting, which means how to get results right away. Bottom Line: If you want to make a lot more money, have a lot more time off, and enjoy a lot more freedom, then this book is for you!
Sign up Here to get YOUR FREE copy!
---
Article of the Week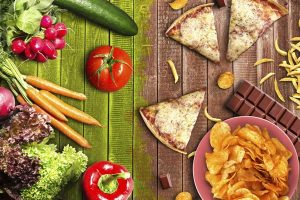 In this quick, but hard-hitting article on the blog I pass along a tip I received more than 15 years ago, but is as true today as ever (maybe even MORE!)
Truth be told, when I heard it, I was stunned and almost made a BIG mistake. Trust me, you're going to want to make this distinction with your sales message too. It can make the difference in struggling vs. skyrocketing your business! 
Go learn the tip on the blog now
---
The Jim Edwards Method Premium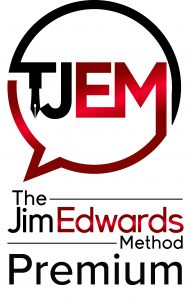 It's the best kept secret on the web! (Doors Are OPEN!)
The Jim Edwards Method Premium:
Get Instant Access to ALL My Personal Software, All My Personal Wizards, Over a Decade of Online Business Training AND Monthly Live Training with Q&A!
right now you can get ALL my stuff for just $97 a month… or $997 per year.
Get all the details about how you can access my entire vault, all my wizards, and get a NEW, LIVE training from me every month for less per day than the cost of a latte at Starbucks.
---
New to The Jim Edwards Method Premium
D.I.Y. Media Marketing Monthly Training:
Develop an Unstoppable Mindset
In this ALL-NEW lesson we'll cover:
Why mindset matters (it's not what you think)

Why getting out of your comfort zone is necessary for survival

The "washing machine" of Learning and Growth

How to expand your comfort zone instantly

How to find the perfect balance of "playing scared" but not "freezing" up

The 5 Mindset Phases of ANY goal achievement

Much, MUCH More!
Premium Members can access it here now! 
The Signature Speech Wizard is now available online!
Creates everything you need to brainstorm, refine, deliver and promote a profitable speech to build your business

Creates all the marketing materials you need, including hand outs and web sales copy 100% customized to your unique speech

Creates the entire PowerPoint slide deck to deliver your presentation in front of a live audience or over the web as a webinar, Google Hangout or more

Creates all the email teasers you need to promote your event

It even creates the order form you'll use to convert audience members into paying customers

Use this wizard to create amazing speeches and presentations designed to not only teach, but make sales at the back of the room or online
Premium Members can access it here now!
---
Letting The Chickens Out with Jim
Every week Jim goes live on Facebook and posts his morning tips while letting the chickens out.
Time is what we want most, but use worst. – William Penn
The only three assets you REALLY own…
Don't make this mistake… because you'll burn out before you even get started!
---
Sales Copywriting & Content Marketing Hacks Podcast Recap
We help entrepreneurs sell more with less effort and less stress… no matter what you sell! We cover topics on sales copy, content marketing, advertising, website sales letters, email marketing, headlines, ad writing and more.
WARNING: we are not here to teach copywriters the finer points of copywriting… we're here to make it easy for normal people to use words and pictures to make more sales and get results. And, we have a lot of fun doing it!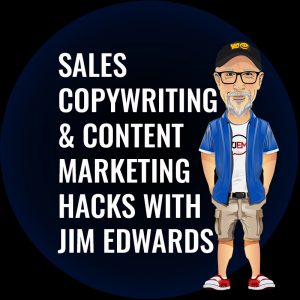 Hidden Persuasion Wizard (Wizard Walk Through) – [SCCMH Podcast 53]
Goals and Outcomes 2020 – SCCMH [Podcast 52]
Getting People to Buy – SCCMH [Podcast 51]
Webinar / Seminar Promotion Ideas – SCCMH [Podcast 50]
To watch more episodes Click Here!
---
Cuteness Overload – The Puppy Update