A Note From Jim
Why Should Your Buyer Believe You?
You're selling something important, right? You can change the world, right? You sell quality, reliability, and service, right?
So what!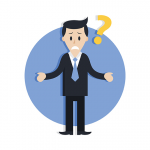 Why should your buyer believe you?
Answer: they shouldn't.
There is absolutely no reason why anybody should believe you… it's up to you to PROVE why someone should believe anything you say.
So how do you prove to people what you say? 3 main ways.
1. Visual Proof
Nothing says proof like a good picture or screen shot.
Whether it's a before and after picture, a screen shot, or a picture of a bank statement, visual proof can instantly make the difference between success or failure with your content marketing or copywriting.
2. Testimonials / Case Studies
Third party testimonials or case studies that show what you're selling works is super powerful for establishing proof in the minds of your customers.
It's one thing for you to say it works…. but it's another thing entirely when someone else says it for you.
3. Walk the Walk
Sometimes the best proof is your own results. Not just results with your method, process, or framework, but when it's so absolutely clear that you know what you're talking about in your area of expertise because you've done it yourself. You've lived it.
For example, going out on the "circuit" of podcasts, webinars, and guest blog posts to share and demonstrate your knowledge can be some of the most powerful proof there is.
Bottom line: there's no reason for your buyers to believe you, that is, until you GIVE them proof.
Don't assume anything… unless you assume they DON'T believe you and you need to provide evidence that puts them over the top!
So, why should YOUR buyers believe YOU?
Jim
---
The Jim Boat 9
Claim one of the best staterooms on the amazing all-inclusive Jim Boat 9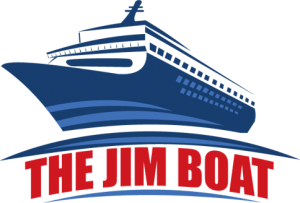 "Make More Sales Millionaire Mastermind" cruise aboard the Norwegian Joy!
Set sail with us Sunday Nov. 7th to 14th, 2020 from Miami to Great Stirrup Cay Bahamas, Puerto Plata, St. Thomas, and Tortola / Virgin Gorda!
Early bookers get to take advantage of a 3-payment plan and reduced deposits of just $250 per person!
Get more information, see last year's video recap and sign up at the link below and we'll see you on the boat in November!
---
Spotlight on Copywriting Secrets
Copywriting Secrets has been called a modern-day classic!
Get Your FREE Copy NOW! 
Copywriting Secrets: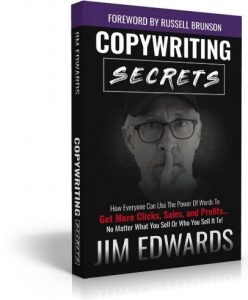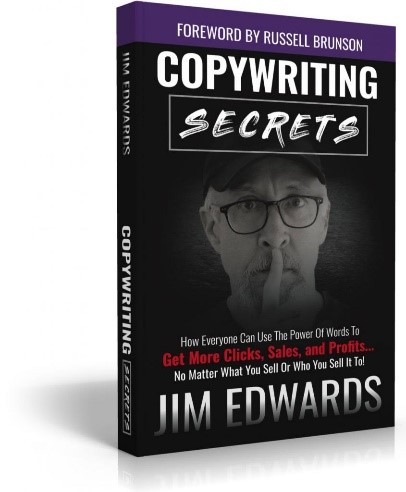 How Everyone Can Use the Power of Words to Get More Clicks, Sales, and Profits…No Matter What You Sell or Who You Sell It To!
Nobody is born knowing how to sell. But the truth is, you can learn how to sell more . . . a LOT more . . . when you discover the right words that make people buy.
This book teaches you street-smart copywriting, which means how to get results right away. Bottom Line: If you want to make a lot more money, have a lot more time off, and enjoy a lot more freedom, then this book is for you!
Sign up Here to get YOUR FREE copy!
---
Article of the Week
Ever wonder what helps keep me moving forward and making progress every day?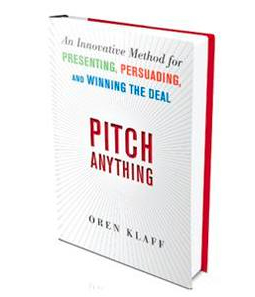 My secret is that I take time to continue learning from others, especially from those who are getting amazing results.
One of my favorite ways to do that is by reading books. I recently read a book that was so good I made it mandatory reading for each of my staff members!
I recommend that YOU read it too because this book is for everyone who needs to persuade others quickly to adopt their point of view and take a specific action. (Hint: If you're trying to sell anything, you need this skill!)
Go to the blog now to see which book it is
---
The Jim Edwards Method Premium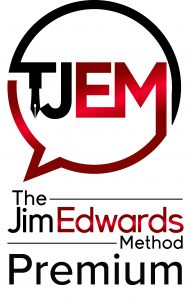 It's the best kept secret on the web! (Doors Are OPEN!)
The Jim Edwards Method Premium:
Get Instant Access to ALL My Personal Software, All My Personal Wizards, Over a Decade of Online Business Training AND Monthly Live Training with Q&A!
right now you can get ALL my stuff for just $97 a month… or $997 per year.
Get all the details about how you can access my entire vault, all my wizards, and get a NEW, LIVE training from me every month for less per day than the cost of a latte at Starbucks.
---
Letting The Chickens Out with Jim
Every week Jim goes live on Facebook and posts his morning tips while letting the chickens out.
Think you don't have enough time? You're right!
Grow or quit… those are your choices
I pissed somebody off today… hooray!
Who are you now as opposed to…

Create this if you want to stand out in a crowd…
---
Sales Copywriting & Content Marketing Hacks Podcast Recap
We help entrepreneurs sell more with less effort and less stress… no matter what you sell! We cover topics on sales copy, content marketing, advertising, website sales letters, email marketing, headlines, ad writing and more.
WARNING: we are not here to teach copywriters the finer points of copywriting… we're here to make it easy for normal people to use words and pictures to make more sales and get results. And, we have a lot of fun doing it!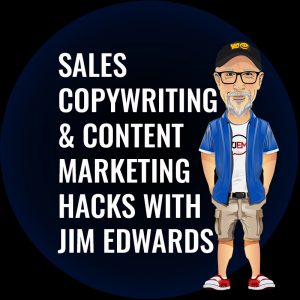 Change vs Growth – SCCMH [Podcast 54]
Hidden Persuasion Wizard (Wizard Walk Through) – [SCCMH Podcast 53]
Goals and Outcomes 2020 – SCCMH [Podcast 52]
Getting People to Buy – SCCMH [Podcast 51]
To watch more episodes Click Here!
---
Cuteness Overload – The Puppy Update