A Note From Jim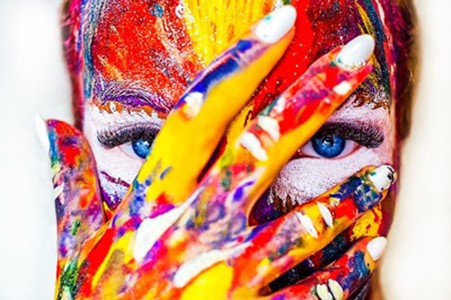 "Knowledge is like paint… you can't see the difference until it's applied"  – John Maxwell
This quote is by John Maxwell from one of his many books.
Who is John Maxwell?
He is considered the greatest leadership guru of the age.
He has helped millions of people with his books.
His followers have influenced even more millions of people all over the world.
The big idea here is it does you no good to gather more and more knowledge and not apply it.
In the Bible it says "Faith without works is dead!" (James 2:14-26)
It's the same here… you can't gather a ton of knowledge and then add value to the world without using that knowledge and sharing it with others through your actions.
Here's how this applies to us:
Part of putting your knowledge to work is sharing it with others.
One of the best ways to do that is with your own book.
You may have the knowledge, but if it dies with you… what good does it do the world? None!
Think strongly about taking your knowledge and turning it into a book you can use to build your business, your brand, and your impact on the world.
So, let's put this into action:
Make a list of the TOP 10 mistakes people make in your area of expertise.

Make a list of the TOP 10 questions people have.

Make a list of the TOP 10 tools people should use to get better results.

Turn that into your first or next book using tools and strategy to get it done super fast (which means NOT spending weeks or months writing).

By the way…

If you're an entrepreneur or professional whose goal is to turbocharge this process, take a couple of minutes to check out the BRAND New version of "7 Day Ebook" Version 3.0 at https://7DayEbook.com. This makes it easy for you to enjoy the prestige of being a real author without being chained to your keyboard 18 hours a day for months on end.

---

Featured Article

Most of the time, when people talk about karma, you hear them using it in the context of the never-failing boomerang of karma… It's going to get you if you're bad!

Did you know that karma can work both ways? Let's change the way we define karma and make a big difference in the world.

---

7 Day Ebook V3.0

We have officially released VERSION 3.0 of the "7 Day Ebook"!

"7 Day Ebook" Ver 3.0 is fully updated… contains all new material… and reveals all the latest techniques, tools, and tips from my over two decades of experience in entrepreneurial publishing.

PLUS: You can get your hands on this amazing "7 Day Ebook" Ver 3.0 training for LESS than what others paid for it way back in 2001!

If you ever thought "I should write a book or ebook." Or "I'd love to set up one of those book funnels everyone is always talking about."… then THIS is exactly what you're looking for!

Claim your copy of the new, updated, and amazing "How To Write And Publish Your Own Outrageously Profitable Ebook… In As Little As 7 Days" Ver 3.0 right now!

---

Letting The Chickens Out with Jim

Every week Jim goes live on Facebook and posts his morning tips while letting the chickens out.

Is today YOUR Independence Day?

It's all mental…. Yep, even the stuff you think isn't!

The best book anyone can write… especially if you don't think you're an expert!

How long does your book have to be to be a "real" book?

---

Sales Copywriting & Content Marketing Hacks Podcast Recap

We help entrepreneurs sell more with less effort and less stress… no matter what you sell! We cover topics on sales copy, content marketing, advertising, website sales letters, email marketing, headlines, ad writing and more.

WARNING: we are not here to teach copywriters the finer points of copywriting… we're here to make it easy for normal people to use words and pictures to make more sales and get results. And, we have a lot of fun doing it!

Business Marketing Inspiration – SCCMH [Podcast 119]

Business in Social Media – The New Email List? – SCCMH [Podcast 118]

Top Ways to Grow Your Business (Slow and Steady or 10x Overnight?) – SCCMH [Podcast 117]

Making Killer One Time Offers and Product Descriptions – SCCMH [Podcast 116]

Failures and Success in Business – The Natural Progression – SCCMH [Podcast 115]

Do You Suffer from Imposter Syndrome? – SCCMH [Podcast 114]

To watch more episodes Click Here!

---

 Facebook • Instagram • Twitter • LinkedIn • Pinterest • Medium • Podcast