How to make money with your own book without selling a single copy!
Join me on the dock to discuss the 9 ways you can make money with your own book WITHOUT selling a single copy. Most people think the only way to build your business with a book is by selling it on Amazon. That's absolutely not true… Let me show you how.
Get your book DONE and PUBLISHED by this time next week! Check out: https://7dayebook.com/
---
Featured Article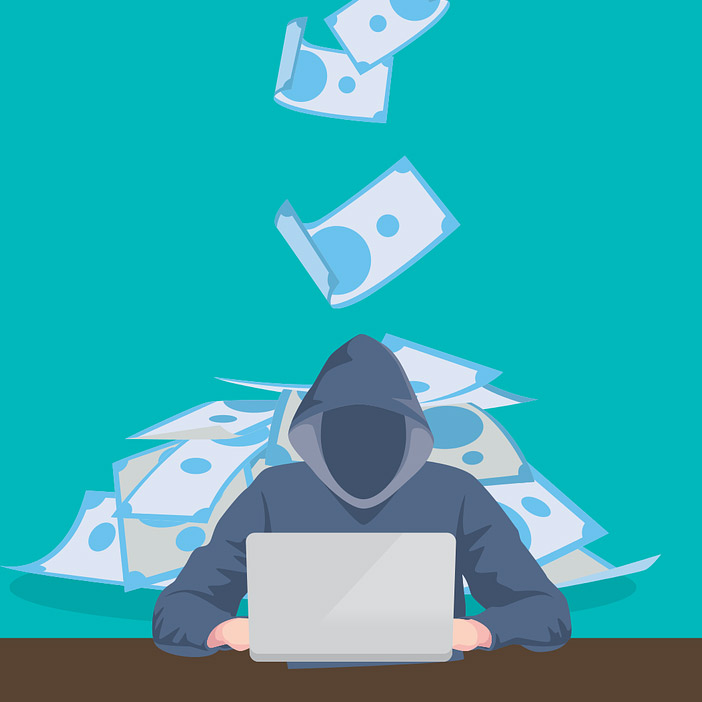 It was all over the news – the Colonial Pipeline was taken down by a cyber-attack. Luckily the pipeline is now operational again and things are starting to return to normal for the states / people that were affected by the gas shortage.
If you're not on the east coast what does this have to do with you? EVERYTHING!
Your business is the pipeline your family depends on to keep their economy running.
Here are 6 tips to keep your personal pipeline performing
---
"How To Write & Publish Your Own Ebook… In As Little As 7 Days" Ver 3.0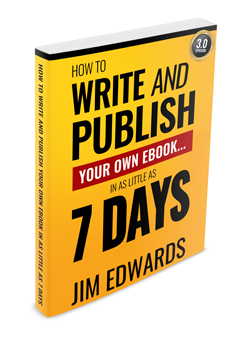 We've just released the ALL-NEW and updated version of "How To Write and Publish Your Own Ebook In As Little As 7 Days" Version 3.0
This is our THIRD major update and upgrade in the last 20 years.
We've added all new training and expanded our methods to include:
NINE (9) ways to have your first, or next, ebook done by next Friday!
NEW ways to take virtually any credit card on the planet
THREE (3) New and updated software wizards to make life even easier
How to create irresistible offers for your own ebooks
… and so much more!!
Your purchase of 7 Day Ebook also gets you a FREE ticket to my LIVE 7 Day "Your Book Challenge" on June 7-14 where I'll walk you through the entire process of creating your first or next book or ebook LIVE!
---
Letting The Chickens Out with Jim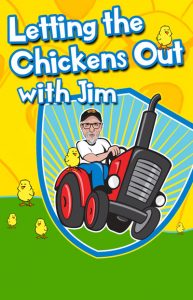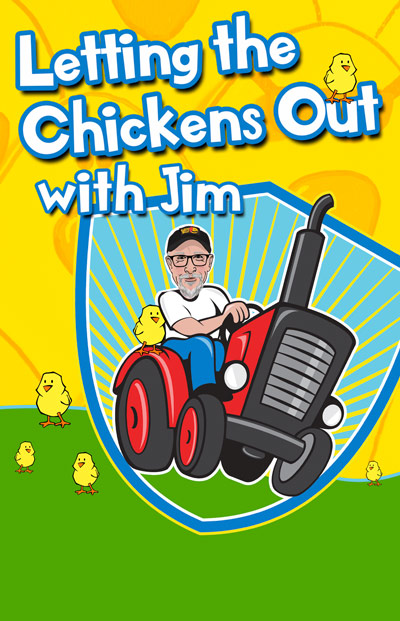 Every week Jim goes live on Facebook and posts his morning tips while letting the chickens out.
Putting, Testing, and Making Bank!
How to make money with your own book without selling a single copy!!!
The #1 thing every entrepreneur needs to grow your business…
Many people go their whole lives avoiding this…
---
Sales Copywriting & Content Marketing Hacks Podcast Recap
We help entrepreneurs sell more with less effort and less stress… no matter what you sell! We cover topics on sales copy, content marketing, advertising, website sales letters, email marketing, headlines, ad writing and more.
WARNING: we are not here to teach copywriters the finer points of copywriting… we're here to make it easy for normal people to use words and pictures to make more sales and get results. And, we have a lot of fun doing it!
Good Content Deserves Advertisement – SCCMH [Podcast 112]
Haters Gonna Hate – How to Deal With Negative Comments / Feedback in Business – SCCMH [Podcast 111]
What Makes YOU the Expert – SCCMH [Podcast 110]
Storytelling and Adding Stories to Sales Copy Writing – SCCMH [Podcast 109]
Avoid Roadblocks That Can Crush Your Business – SCCMH [Podcast 108]
To watch more episodes Click Here!
---
Facebook • Instagram • Twitter • LinkedIn • Pinterest • Medium • Podcast