A Note From Jim
Everything I NEVER Learned In Economics 101 Class (But Wish I Did)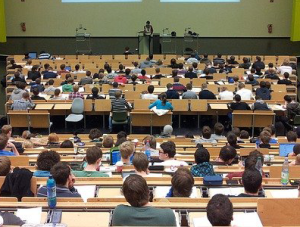 Like many people, I took Economics and Psychology in college.
I honestly don't remember a lot (I was too busy partying).
But I remember enough to realize they did us a great disservice in those classes. Why?
Because they never explained how to apply what we learned to real life. If they had, I might have paid more attention.
But now, I can see how it actually applies to real life as we see the laws of economics playing out in real time.
Yet as we see it, most people still don't understand that everything comes down to psychology.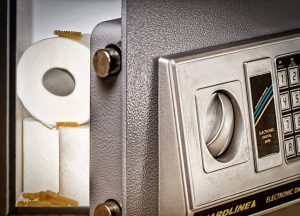 Supply and demand is not about money. It's about how people look at money… and toilet paper… and even gasoline.
When there's fear around supply – or lack thereof – then demand will skyrocket.
So, how can you use this in your business?
I see three ways.
First, you can use limited quantities and the fear of missing out to motivate people to buy.
The only problem with this strategy is that if you have a great offer, and you use the mechanism of limited quantities, you end up leaving tons and tons of sales on the table in the long run.
Second, you can use a time deadline to create urgency and spur demand.
But again, you run into the same problem as you do with limited quantities. If your offer is amazing, as soon as the deadline hits, you must stop selling it (which again leaves tons of sales on the table).
Third, you can ignore supply and demand as a motivator for sales and focus strictly on psychology.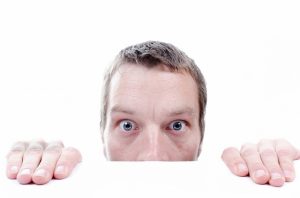 Specifically, focus on the psychology of fear of missing out (FOMO). You do that by emphasizing everything people will lose by not taking action.
That's why it's so critical to know your avatar better than they know themselves. When you know your avatar, you can use their pain points and other motivators to create demand that has nothing to do with supply or time limits.
Looking back, the BEST OFFERS I ever made had nothing to do with how many things I could or couldn't sell. (Because quite frankly it's hard to do a limited quantity on a digital item like an ebook.)
The offers that killed it were the ones which tapped into my avatar's psyche so deeply they didn't care how old the offer was or when it was going to expire.
All they cared about was getting their hands on it before I changed my mind or raised the price.
So the moral of this story is simple.
Before you start buying into supply and demand, limited quantities, and all these other things operating in our world today, understand there are deeper motivators for your customers.
When you tap into those psychological motivators, supply and demand will take care of themselves… which is exactly where you want to be, especially in the long term.
If you want to learn how to put words on paper, in video, and on social media that drive people to buy, try, and sign up (no matter what you sell), grab a free copy of my book "Copywriting Secrets" – it's been called a modern-day classic!
Grab a free copy here: https://CopywritingSecrets.com

---
"This book is a MUST have for any die hard funnel hacker!"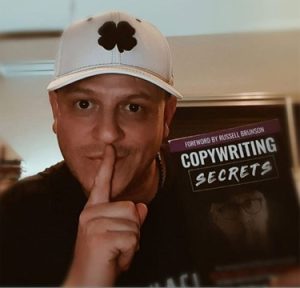 "I'm sick of drills, so let's switch to something sexy. Let's talk about wrenches!"
I literally laughed out loud finishing up my signed copy of Jim Edward's Copywriting Secrets on the flight back from an outstanding, amazing and phenomenal FHL (can't wait for next year)! This book is a MUST have for any die hard funnel hacker! Sooo many insights and aha moments… I can't recommend it enough! Jim… Thank you!
-Tal Sarid
Are you ready to up your copy game? Get your Copywriting Secrets book HERE
---
Return On Relationship!
We just did an incredible LIVE with two of my very good friends, Stew Smith and Christopher Voss, on the power of relationships.
If you want to make a quantum leap in your business (and in life), watch this video right now!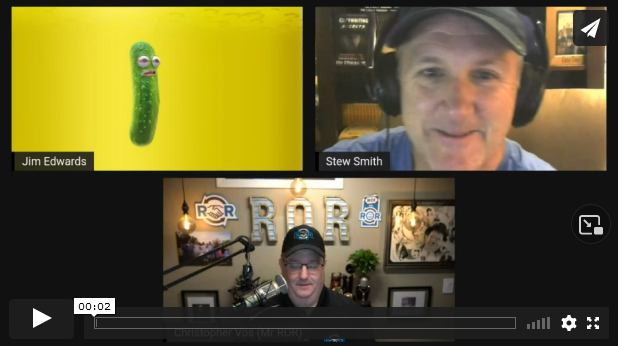 Also, check out Christopher's upcoming "Return On Relationship" Symposium that kicks off next week. I'm speaking on Day 1 and it's gonna be incredible!
Grab Your Ticket Here: https://www.roruniversity.com/event
---
Featured Article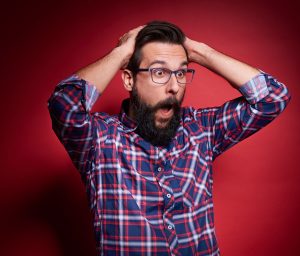 I've heard many people say that paid ads are like gambling… You get a dopamine rush by spending a small fortune and praying that you'll see a huge return on your spend.
Sometimes you swing for the fences and barely get on base or strike out altogether… other times, if you're lucky you hit a home run.
When I first got started with paid ads there was a BIG secret that I had to discover on my own. Most people never learn.
What's that BIG secrets?
Find Out HERE
---
7 Day Ebook V3.0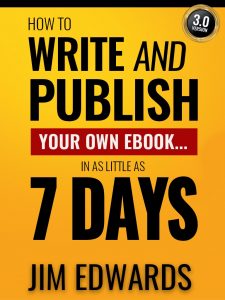 Have you picked up your copy of 7 Day Ebook Version 3.0?
"7 Day Ebook" Ver 3.0 is fully updated… contains all new material… and reveals all the latest techniques, tools, and tips from my over two decades of experience in entrepreneurial publishing.
PLUS: You can get your hands on this amazing "7 Day Ebook" Ver 3.0 training for LESS than what others paid for it way back in 2001!
If you ever thought "I should write a book or ebook." Or "I'd love to set up one of those book funnels everyone is always talking about."… then THIS is exactly what you're looking for!
Claim your copy of the new, updated, and amazing "How To Write And Publish Your Own Outrageously Profitable Ebook… In As Little As 7 Days" Ver 3.0 right now!
---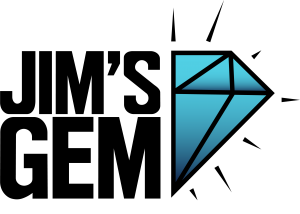 Jim's Gem
Every week Jim goes live on Facebook and shares valuable nuggets of information with his followers. Here are the most recent gems 💎
Ruck Talk: This sucks!!! In the suck I should say…. 21 miles
Jim's Gem: Give people some grace
Letting The Chickens Out With Jim: Fear
---
Sales Copywriting & Content Marketing Hacks Podcast Recap
We help entrepreneurs sell more with less effort and less stress… no matter what you sell! We cover topics on sales copy, content marketing, advertising, website sales letters, email marketing, headlines, ad writing and more.
WARNING: we are not here to teach copywriters the finer points of copywriting… we're here to make it easy for normal people to use words and pictures to make more sales and get results. And, we have a lot of fun doing it!
The Price is NEVER Too High – The Value is Perceived to be Too Low – SCCMH [Podcast 132]
Are You Considered a Media Company You Should be – SCCMH [Podcast 130]
TJEM with AirBnB UBER UberEats and more – SCCMH [Podcast 129]
The One Thing That Breaks You Into The Big Leagues – SCCMH [Podcast 128]
To watch more episodes Click Here!
---
Facebook • Instagram • Twitter • LinkedIn • Pinterest • Medium • Podcast