Jim's Golden Nuggets
The Right Sale Could Make (Or Break) Your Business… Your Choice!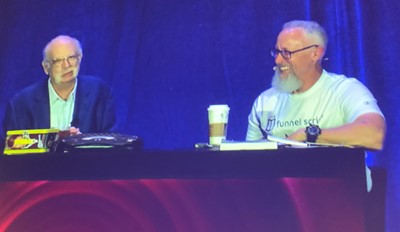 Hey, I just got off a two-hour interview with marketing genius, Dan Kennedy.
I interview him every month along with Russell Brunson for the NO BS newsletter (which is amazing by the way! If you're not a member of this, you should be!)
(This picture is from the "Day with Dan" at FHL 2022 where I got to grill him for 4 hours!)
We were talking about the topic of a future issue of the newsletter, specifically about running promotional sales and how the right sale can make your business… but the wrong sale can crush your future sales for years to come.
I wanted to share a few things with you about running promotional sales, and specifically running promotions in general this time of year.
Why? Because everybody and their brother is about ready to run a sale, which means in many cases it's going to be a rush to the bottom as far as pricing.
One of the things you also want to be careful not to do is train people to wait until you do a sale in order to buy from you.
This is a HUGE mistake a lot of people make, and it costs them big! How? Because without running the sale nobody buys because they are waiting for the next sale!
Which means it's a race to the bottom just like in the furniture or mattress stores that run a new sale every week.
So I wanted to share with you a nice big, fat juicy list of reasons you could run a sale that wouldn't necessarily condition people to wait for you to do a sale.
Instead of doing a Black Friday sale like everybody else…. or a Christmas sale like everybody else…. or Fourth of July… Memorial Day… or Labor Day Sale like everybody else, take a look at this neato list of excuses to do a sale and see if there aren't a couple in there that you could use to skyrocket your bottom line.
Enjoy!
PS – post your favorite one inside the Sales Copywriting And Content Marketing Hacks group on Facebook!
16 Excuses to Have A Sale That Won't Condition People To Wait For The Next Sale
We're making room for new inventory / need to clear out old inventory
We're overstocked on certain items.
It's the end of the season / it's the beginning of the season.
We're having a special event. (kid's 16th birthday).
We're having a contest.
We're offering discounts for certain groups of people. (Veterans, etc.)
We're offering discounts for certain types of purchases. (Items / quantity, etc.)
We're having a sale to benefit a charity. (Charity of your choice / their choice)
We're offering a package deal. (Do a bundle offer)
We're offering a gift / bonus / premium with purchase.
We're going out of business. (Definitely a one-time event)
We're moving locations. (Even if it's a home office)
We're renovating our location. (Even if it's a home office)
Scratch and Dent sale. (Most successful sale promotion we ever ran)
We're trying to reach a specific goal. (sales, customers. Think "Million Dollar Day")
We're testing a new pricing / terms strategy.
Oh, and speaking of sales!
It's not too late to jump on the incredible SALE my buddy Russell Brunson is doing on ClickFunnels 2.0… HOLY SMOKES this sales offer is insane!
AND, I'm making it even better!
Anyone who signs up for the ALL NEW "Funnel Builder Secrets" package that includes ClickFunnels 2.0…
I will personally critique YOUR Sales Copy!!
You read that right… I will personally take a look at any sales copy you want me to critique and tell you how to make it BETTER!
Here's how it works:
I will critique your copy LIVE in front of a live audience.
You get 15 minutes with me, and I'll go over anything you want.
VSL
Headline package
Sales letter
Email teaser
Ad
… you name it!
You don't even have to be there live (we'll record it).
NOTE: Your sales letters and VSLs must be posted on the internet or in a Google Doc (can't send me a word processing file to download).
This is an AMAZING offer because I charge as much as $2,500 for a critique… so this is a CRAZY good deal.
How do you claim this amazing bonus?
Sign up for the Amazing Funnel Builder Secrets package before midnight, Thursday, October 20th and you're in!!
Yes! I Want Jim To Critique My Sales Copy!
We'll send everyone who signs up with us an email with how to claim your bonus
See you on the inside!
Jim
PS – time is running out! This bonus offer will NOT be extended because it's so time-intensive for me. Jump on this now:
Yes! I Want Jim To Critique My Sales Copy!

---
Featured Article
Do You Feel Out Of Balance? You Need This!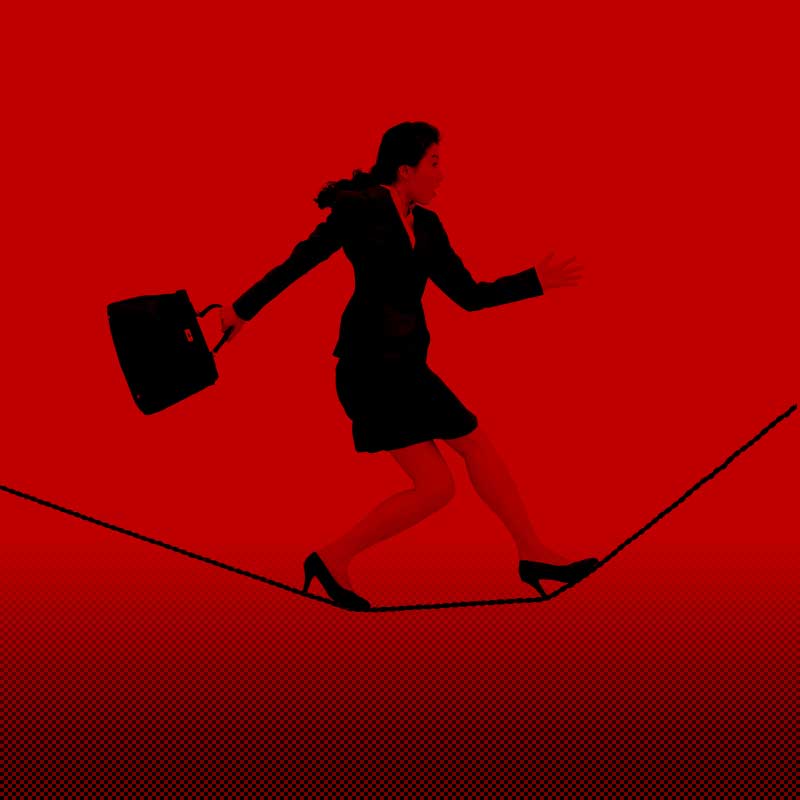 Earlier this week I mentioned how important it is to focus on the right thing in order to make more sales and serve more people. For me, balance and focus go hand in hand. You can't have one without the other, at least not in my experience.
If you're off balance, you can't focus on the right things.
I got out of balance over the last few months for different reasons.
One of the main reasons I got out of balance was that I lost…
---

---
Content Round Up
Join Jim as he goes live on Facebook and shares valuable nuggets of information with his followers.
They say impersonation is the highest form of flattery. True or False?
Jim Testing AI Image and Text
Questions – Jim and Stew Show
Catching Up – Jim and Dean Show
---
Sales Copywriting & Content Marketing Hacks Podcast Recap
We help entrepreneurs sell more with less effort and less stress… no matter what you sell! We cover topics on sales copy, content marketing, advertising, website sales letters, email marketing, headlines, ad writing and more.
WARNING: we are not here to teach copywriters the finer points of copywriting… we're here to make it easy for normal people to use words and pictures to make more sales and get results. And, we have a lot of fun doing it!
Lessons Learned from Big Event Presenting / Public Speaking – SCCMH [Podcast 173]
Are You Addicted to the Screen – Tips to be More Productive – SCCMH [Podcast 172]
Million-dollar idea generation – SCCMH [Podcast 171]
Building and Delivering A Webinar That Sells – SCCMH [Podcast 170]
Finding Your Ideal Customer (Avatar Wizard) – SCCMH [Podcast 169]
To watch more episodes Click Here!
---
Facebook • Instagram • Twitter • LinkedIn • Pinterest • Medium • Podcast • TikTok