A Note From Jim
3 Deadly Book Writing Mistakes Every Entrepreneur Needs To Avoid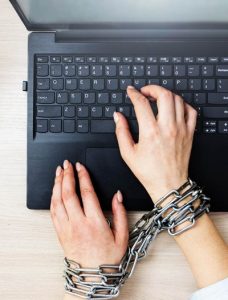 Creating your book is not as hard as you think, as long as you avoid these mistakes.
There are certain things publishers want you to believe about what it takes to create a book so they can keep control of the publishing industry.
However, despite what they want you to believe, you don't need to have a traditional publisher to have a real book and enjoy the credibility the comes from being a legitimate author.
If you make these mistakes, though, it will take forever to get your book done (if you do it at all).
So, if you want to know how to be the author of a book that gives you massive credibility with your ideal customers, here are some mistakes for you to avoid like the plague:
Mistake # 1 – Chaining Yourself To The Keyboard To Create Content For The Book
 Most people think to write a book you sit down at the keyboard and type until your fingers fall off.
Reality is, if you know the right strategies, you can create all the content for your book in about 2 hours (Yep! Absolutely true!!).
Mistake # 2 – Thinking Only 300 Page Books Are "Real" Books
 Some people assume a book must be super-long to rate as a "real" book in the eyes of the public.
The truth is, especially with non-fiction or "how to" topics, shorter books help people get a result faster and make them happier (which means there are plenty of great books with just 100 pages in them).
Mistake # 3 – Believing All Your Profit Comes From Actual Book Sales
 Trying to make all your money from sales of the book is a huge mistake.
The best-selling authors make as much as 100X the profit from the sales of coaching, advanced programs, and consulting as they do from actual book sales.
Imagine all the ways you could use a book to get more leads and sales in your existing business.
By the way, if you really want be the author of a book that gives you massive credibility with your ideal customers (and publish it SUPER FAST), my "7 Day Ebook" Program helps you do that and so much more! Check it out here: 7DayEbook.com

---
"Wish that I had read this book years ago."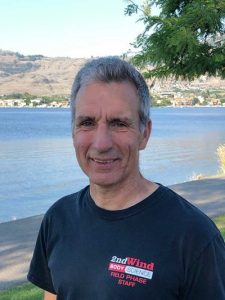 "After reading Write and Publish in 7 Days, I wrote both, UR IN Control: Freedom From Incontinence After 50 and Flat Gut After COVID at least four times faster than any of my other books.
I have also blocked out my work schedule as you described and get even more done, all while working and attending night classes. Wish that I had read this book years ago."
–Sgt. (Ret'd) Doug Setter, BSc.
You could be a published author by this time next week! Get started here
---
Featured Article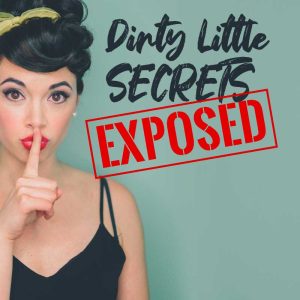 Let me tell you a quick story…
I was a young mortgage broker working in South Florida (Miami) in a super competitive market.
I was getting crushed in business and just was not getting any loans.
I was working on 100% commission, and I had a 60-day draw before I'd have NO money coming in.
Just when I thought things couldn't get any worse…
I started seeing a lot of practices in the mortgage business I didn't agree with that were downright illegal (side note: I was working in THE market that caused the 2008 mortgage crisis).
---
Weekly Content Round Up
Join Jim as he goes live on Facebook and shares valuable nuggets of information with his followers.
Facebook Question – What's 1 non-negotiable thing you must have in your life?
Don't Skip Creativity Day – Jim and Stew Show
Recapture Old Glory? – Jim and Dean Show
---
Sales Copywriting & Content Marketing Hacks Podcast Recap
We help entrepreneurs sell more with less effort and less stress… no matter what you sell! We cover topics on sales copy, content marketing, advertising, website sales letters, email marketing, headlines, ad writing and more.
WARNING: we are not here to teach copywriters the finer points of copywriting… we're here to make it easy for normal people to use words and pictures to make more sales and get results. And, we have a lot of fun doing it!
Is Email Marketing Dead? – SCCMH [Podcast 153]
Sales Stories: Breakdown of Best Sales Stories and What Makes Them Effective – SCCMH [Podcast 152]
Asking the Right Questions to Build Effective Testimonials – SCCMH [Podcast 151]
Six Questions to Build a Sales Story – SCCMH [Podcast 150]
Are You Considered the Expert in Your Field? – SCCMH [Podcast 149]
To watch more episodes Click Here!
---
Facebook • Instagram • Twitter • LinkedIn • Pinterest • Medium • Podcast