Jim's Golden Nuggets
The Power of 12 Months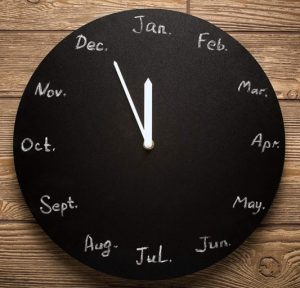 Most people drastically OVER-estimate what they can do in a day, week or month.
Most people drastically UNDER-estimate what they can do in a year.
If you want to make the next 12 months count, here's what you do:
1. Get really clear on what you want
2. Know exactly WHY you want it
3. Believe you can have it
4. Have Faith it's already on its way to you
5. Take consistent action on it FIRST THING EVERY DAY for the next 365 days.*
* Don't worry about tomorrow.
* Don't worry about yesterday.
* Take consistent action TODAY on the ONE THING you can control right now that will get you closer to what you want.
* When tomorrow becomes today — repeat the three steps above!
The keys:
CLEAR goals
FOCUSED attention
CONSISTENT action
That's it…
Where will you be next year? It's entirely up to you!
Want to make a huge impact on your content marketing? You need to get clear on your avatar, focus on quality content and consistently post online. The solution is Content Marketing Scripts.
Here's your invitation to check out my on-demand training for this amazing new program that helps you get all your content marketing done in as little as 10 minutes!
https://contentmarketingscripts.com/

---
How to Get All Of Your Stories, Articles, Blog Posts, Video Scripts, and "Content Marketing" Done AND Promoted On Facebook, Instagram, LinkedIn, Your Blog, And More… In As Little As 10 Minutes!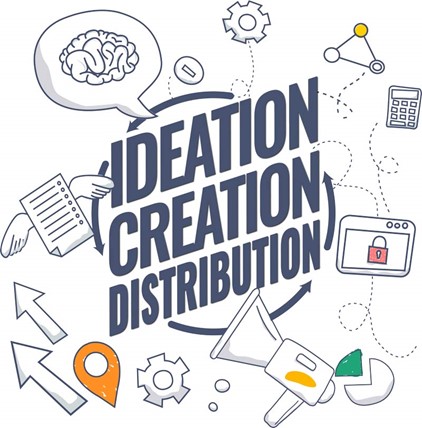 Secret #1: Idea Hacking
How to instantly tap an infinite supply of magnetic story and content ideas that drive your target audience wild with excitement.
Secret #2: Legos® And MadLibs™ Can Make You Rich
How to use proven frameworks, blueprints, and patterns to get your own unique stories and content done in just minutes.
Secret #3: 0 To 100 MPH With Content Promotion
How every speaker, coach, or trainer can cut through all the online noise – attract the people you're called to serve – and leave your competitors in the dust.
And Much MUCH More!
---
Featured Article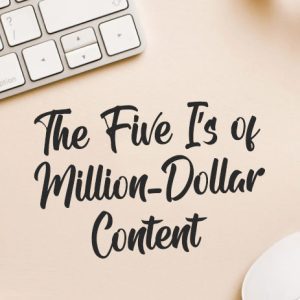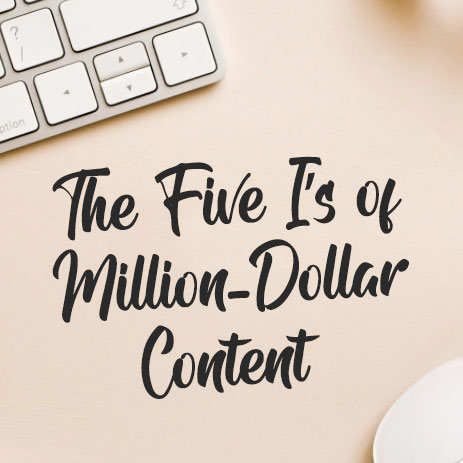 The Five I's of Million-Dollar Content -YES – Million-Dollar Content, not just content. Check this out!
1. Involve
Get people involved with your content. They need to care about what's going on. Hooks pull people into your content. Hooks are the titles of your articles or the first words that come out of your mouth on your videos and they rate as, if not more, important than the content itself.
2. Influence
Influence means people pay attention to you. When you have people's attention…
The 5 I's of Million-Dollar Content
---
Weekly Content Round Up
Join Jim as he goes live on Facebook and shares valuable nuggets of information with his followers.
Five I's of Million Dollar Content
CE3 Formula = Amazing Content Marketing
What Makes You Unique Compared To Your Competitors?
6 Steps To Content Marketing Success
Stop Making This MISTAKE With Your Content
---
Sales Copywriting & Content Marketing Hacks Podcast Recap
We help entrepreneurs sell more with less effort and less stress… no matter what you sell! We cover topics on sales copy, content marketing, advertising, website sales letters, email marketing, headlines, ad writing and more.
WARNING: we are not here to teach copywriters the finer points of copywriting… we're here to make it easy for normal people to use words and pictures to make more sales and get results. And, we have a lot of fun doing it!
Six Questions to Build a Sales Story – SCCMH [Podcast 150]
Are You Considered the Expert in Your Field? – SCCMH [Podcast 149]
CARVER Method for Business – SCCMH [Podcast 148]
Communications is KEY! – SCCMH [Podcast 147]
The OODA Loop and Using It To Solve Business Problems – SCCMH [Podcast 146]
To watch more episodes Click Here!
---
Facebook • Instagram • Twitter • LinkedIn • Pinterest • Medium • Podcast