A Note From Jim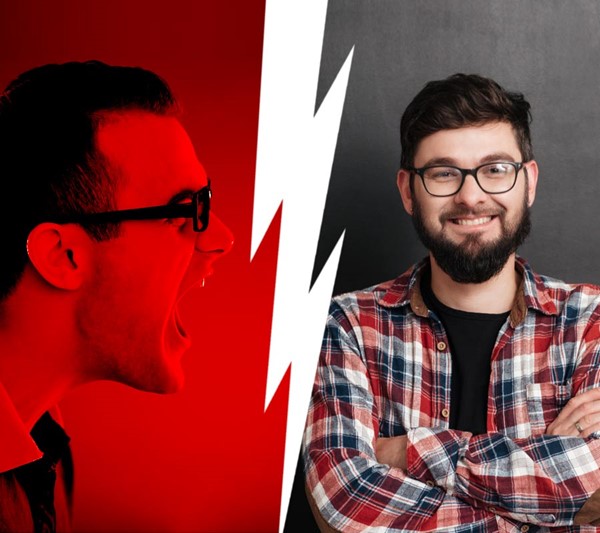 A Tale of Two Clients
Bill was a great client. Bought everything. Never complained. Always supportive.
Ted was a bad client. Always [email protected]#ed. Rarely bought. Frequently refunded.
Sam spent all his time trying to make Ted happy and "fix" things.
Sam unintentionally neglected Bill because he was trying to serve Ted and make him happy.
Bill got tired of being ignored and left. Ted kept [email protected]#ing.
Sam went out of business.
Don't try to serve or fix Ted.
Fire Ted.
Serve Bill. Make Bill happy.
Get to know Bill so well, you send him a birthday card… and Christmas card… every year.
The old saying of the "squeaky wheel gets the grease" does NOT apply here. Throw the squeaky wheel away and get a NEW wheel.
One bad customer can ruin your business… FAST!
You don't have to (nor can you) serve everyone.
Maintain rules of acceptable behavior from customers and clients. If they violate those rules… they get the boot!
On the other hand, treat your good customers like family (assuming you like your family – if not, treat them like strangers 😂!)
Don't fall into the trap of ignoring your best customers because they never complain and "they must be happy or they'd say something" – that's not how people work.
The good customers are too polite to tell you when they feel unappreciated… they just leave and go somewhere else where they can feel appreciated.
Words to the wise 🙂
Jim

---
Featured Article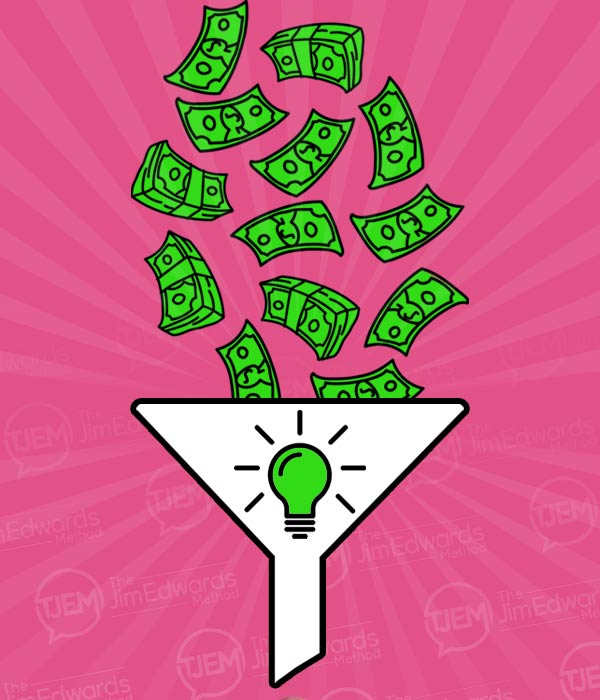 Have you ever wanted to make more money without having to spend a ton of time creating a product to test a market or build your list?
In this article I share three secrets on how you can build your business even if you have no product.
---
7 Day Ebook V3.0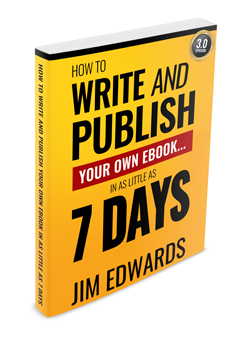 We have officially released VERSION 3.0 of the "7 Day Ebook"!
"7 Day Ebook" Ver 3.0 is fully updated… contains all new material… and reveals all the latest techniques, tools, and tips from my over two decades of experience in entrepreneurial publishing.
PLUS: You can get your hands on this amazing "7 Day Ebook" Ver 3.0 training for LESS than what others paid for it way back in 2001!
If you ever thought "I should write a book or ebook." Or "I'd love to set up one of those book funnels everyone is always talking about."… then THIS is exactly what you're looking for!
Claim your copy of the new, updated, and amazing "How To Write And Publish Your Own Outrageously Profitable Ebook… In As Little As 7 Days" Ver 3.0 right now!
---
Letting The Chickens Out with Jim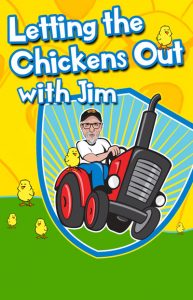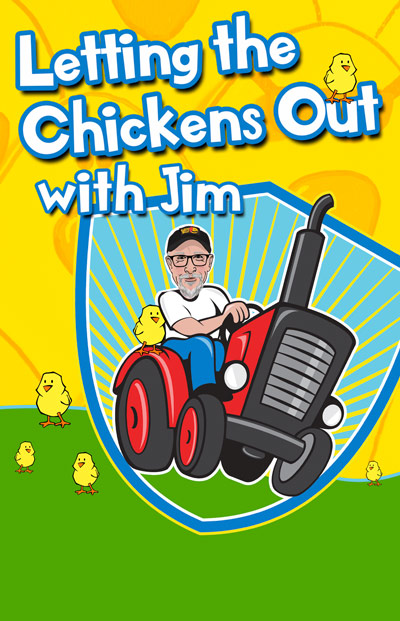 Every week Jim goes live on Facebook and posts his morning tips while letting the chickens out.
Is today YOUR Independence Day?
It's all mental…. Yep, even the stuff you think isn't!
The best book anyone can write… especially if you don't think you're an expert!
How long does your book have to be to be a "real" book?
---
Sales Copywriting & Content Marketing Hacks Podcast Recap
We help entrepreneurs sell more with less effort and less stress… no matter what you sell! We cover topics on sales copy, content marketing, advertising, website sales letters, email marketing, headlines, ad writing and more.
WARNING: we are not here to teach copywriters the finer points of copywriting… we're here to make it easy for normal people to use words and pictures to make more sales and get results. And, we have a lot of fun doing it!
Business in Social Media – The New Email List? – SCCMH [Podcast 118]
Top Ways to Grow Your Business (Slow and Steady or 10x Overnight?) – SCCMH [Podcast 117]
Making Killer One Time Offers and Product Descriptions – SCCMH [Podcast 116]
Failures and Success in Business – The Natural Progression – SCCMH [Podcast 115]
Do You Suffer from Imposter Syndrome? – SCCMH [Podcast 114]
Increasing Sales in the Digital Marketing Space – SCCMH [Podcast 113]
To watch more episodes Click Here!
---
 Facebook • Instagram • Twitter • LinkedIn • Pinterest • Medium • Podcast