A Note From Jim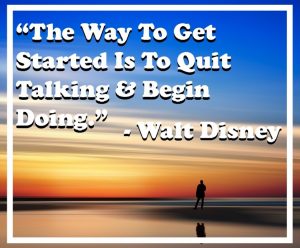 "The way to get started is to quit talking and begin doing. "
– Walt Disney
This quote is by Walt Disney from one of his many talks.
In case you didn't know, Walt Disney created a culturally defining empire through creativity and entertainment. Mickey Mouse was born from Walt's imagination.
The big idea with this quote is no matter what you're doing, at some point you have to stop talking and get your butt in gear.
How does this apply to goal achievement?
Sadly, all most people do is talk. They wish for it. They dream about it. They scheme about it. They hope for it.
But they NEVER act consistently to achieve their goals.
In the end, the only thing that produces the results you want is consistent action.
No consistent action = no desired results.
So, let's put Walt's quote into action in our lives.
Look at any area of your life where you aren't getting the results you want. Be honest with yourself as you answer this question, "Have I consistently taken action in this area?"
If the answer is no, stop talking about it, and get to work.
Those push-ups won't do themselves.
That book won't write itself.
That website traffic won't arrive by magic.
That podcast won't record itself.
STOP talking… do the work!
Oh, by the way…
If you're looking for a group of like-minded entrepreneurs who get stuff done, I'd like to invite you to join our "Sales Copywriting and Content Marketing Hacks" Facebook group at https://www.facebook.com/groups/copywritingandcontenthacks.
---
"Succinct Directions and The Wizards are Mind-Blowing!"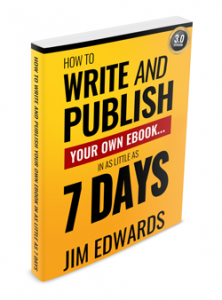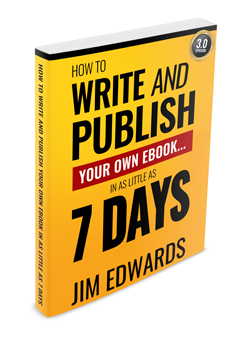 "Hi Mr. Edwards & Unicorn,
Hope all is well. Your 7-day program is excellent. Why?
Succinct Directions and The Wizards are mind-blowing!
The interview wizard created about 25 questions for my subject. (Questions that I had never thought of… Enough to write 2 books!)
The avatar wizard is the base, like rue in a gumbo 😊
Thanks…"
– Howard E. Perry
---
Featured Article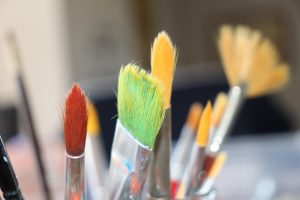 I've always been fascinated by creativity.
Why does creativity seem to come so easily to some, while others struggle constantly?
I believe individual creativity helps us stand out in our market.
One of the things I've noticed over the years is that creativity is a limited resource.
However, I have 5 tips to help you get the most out of your creativity well. Click here to see how you can manage your well.
---
7 Day Ebook V3.0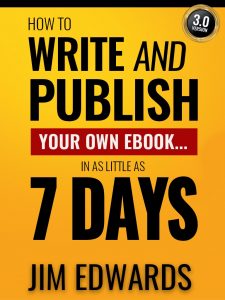 Have you picked up your copy of 7 Day Ebook Version 3.0?
"7 Day Ebook" Ver 3.0 is fully updated… contains all new material… and reveals all the latest techniques, tools, and tips from my over two decades of experience in entrepreneurial publishing.
PLUS: You can get your hands on this amazing "7 Day Ebook" Ver 3.0 training for LESS than what others paid for it way back in 2001!
If you ever thought "I should write a book or ebook." Or "I'd love to set up one of those book funnels everyone is always talking about."… then THIS is exactly what you're looking for!
Claim your copy of the new, updated, and amazing "How To Write And Publish Your Own Outrageously Profitable Ebook… In As Little As 7 Days" Ver 3.0 right now!
---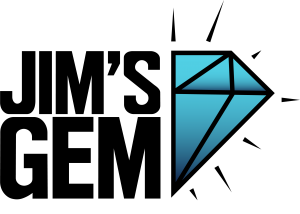 Jim's Gem
Every week Jim goes live on Facebook and shares valuable nuggets of information with his followers. Here are the most recent gems 💎
Jim's Gem: Get Back On The Horse
Jim's Gem: Do you REALLY want something
Jim's Gem: "The enemy of great is…"
---
Sales Copywriting & Content Marketing Hacks Podcast Recap
We help entrepreneurs sell more with less effort and less stress… no matter what you sell! We cover topics on sales copy, content marketing, advertising, website sales letters, email marketing, headlines, ad writing and more.
WARNING: we are not here to teach copywriters the finer points of copywriting… we're here to make it easy for normal people to use words and pictures to make more sales and get results. And, we have a lot of fun doing it!
Success Story With 7 Day Ebook– SCCMH [Podcast 126]
The 7 Day Ebook Challenge– SCCMH [Podcast 125]
Staying Relevant with Content Marketing – SCCMH [Podcast 124]
The 1-2-3 Punch of Copywriting Secrets – SCCMH [Podcast 123]
Turning Visions into Reality in Business – SCCMH [Podcast 122]
To watch more episodes Click Here!
---
Facebook • Instagram • Twitter • LinkedIn • Pinterest • Medium • Podcast