Jim's Golden Nuggets
6 Steps For Content Marketing Success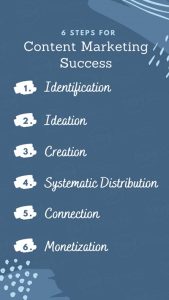 Content Marketing Success comes down to a six-part formula. If you have all six parts, then you'll kick some major butt.
1. Identification
The first part of the formula is knowing who you're called to serve. Notice, I didn't say, "Who are you going to sell to?" Who's your ideal customer? It's who are you called to serve because that call to service gives you the staying power to make it in this business.
2. Ideation
The second part is ideation. You need to come up with cool ideas for amazing content. Why? Because your hooks come from ideation. This is where the hook will get somebody to stop what they're doing and pay attention to what you're sharing.
3. Creation
Once you have a good idea, we move on to actually creating the content: creating the video, the Facebook Live, the article, the blog post, the Instagram post, etc. However, I need to warn you – this is where a lot of people fall down.
You can think of it almost like a battery. What do I mean by that? Most people are like a battery, filled up with just enough time, energy, and attention to develop an idea and create the content. There's this little bit of energy left after those two steps —but only a tiny amount.
4. Systematic Distribution
Following creation, you need to move on to the fourth part of the process, the actual distribution—not just distribution, but systematic distribution. That means getting the content out to all the different places where your potential customers are (the people you are called to serve).
Whether they are on Facebook, LinkedIn, Instagram, Twitter, Pinterest, on your blog, or in different places, you must systematically distribute the content everywhere on autopilot.
5. Connection
The fifth part of this process is connecting with the people you serve. Because if you don't connect with them, you're just broadcasting – shouting at people. People want to feel like they have a real connection with you.
6. Monetization
Once you have that connection, you can move on to the sixth step, which is monetization. You must monetize this process; otherwise, this is nothing more than a money hobby. Why? Because hobbies have money going out, businesses have money coming in.
That's the Content Marketing Success Formula. To summarize:
Identification: who are you called to serve?
Ideation: come up with great ideas that hook people to pay attention.
Creation: use frameworks to create amazing content that gets people to pay attention.
Systematic distribution: getting it out in front of the people on all the platforms.
Connection: Connect to your people to close that loop.
Monetization: making money from this whole process.
Let me ask a quick question. Would you like to see the easy button for this entire process and learn three amazing tips for how to come up with an unlimited supply of ideas, how to create all the content you could ever need at the click of a button, and how to go from zero to 100 miles per hour systematically?
If you would, here's the link to fantastic free training that will show you how to connect, influence, and impact your audience like never before.
https://contentmarketingscripts.com/content-marketing-scripts-secrets-live-training

---
Content Marketing Scripts & Secrets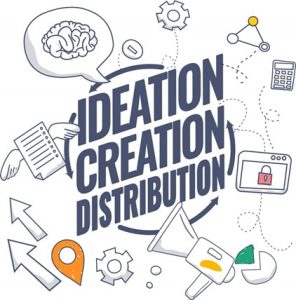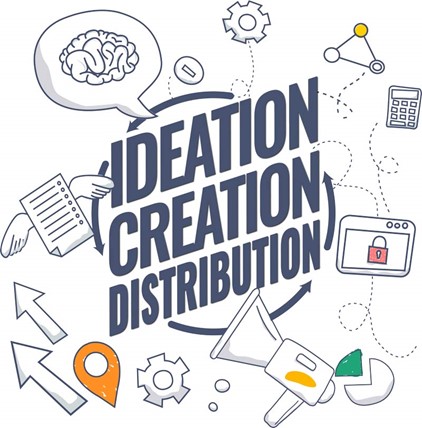 How to Get All Of Your Stories, Articles, Blog Posts, Video Scripts, and "Content Marketing" Done AND Promoted On Facebook, Instagram, LinkedIn, Your Blog, And More… In As Little As 10 Minutes!
Secret #1: Idea Hacking
How to instantly tap an infinite supply of magnetic story and content ideas that drive your target audience wild with excitement.
Secret #2: Legos® And MadLibs™ Can Make You Rich
How to use proven frameworks, blueprints, and patterns to get your own unique stories and content done in just minutes.
Secret #3: 0 To 100 MPH With Content Promotion
How every speaker, coach, or trainer can cut through all the online noise – attract the people you're called to serve – and leave your competitors in the dust.
And Much MUCH More!
FREE Exclusive Live Training On 3/23/22 1:00 P.M. Eastern
---
Featured Article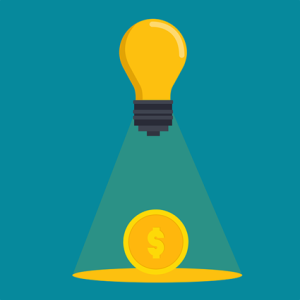 Do you ever ask yourself…
How can I make my content more valuable for others and more profitable for me?
Well, I have the PERFECT 5 step formula for you.
#1 Make It Fun!
Most people's lives aren't so perfect.
So, if you want to make your content more attractive to your target audiences, you should start by making it fun.
If you can help your audience have a good time, even for a few minutes, they're going to keep paying attention to what you're doing.
And this means they're going to come back!
---
Weekly Content Round Up
Join Jim as he goes live on Facebook and shares valuable nuggets of information with his followers.
6 Steps To Content Marketing Success
Stop Making This MISTAKE With Your Content
The Five "F" Words For Success
How To Build A Profitable Email List In 60(ish) Seconds
---
Sales Copywriting & Content Marketing Hacks Podcast Recap
We help entrepreneurs sell more with less effort and less stress… no matter what you sell! We cover topics on sales copy, content marketing, advertising, website sales letters, email marketing, headlines, ad writing and more.
WARNING: we are not here to teach copywriters the finer points of copywriting… we're here to make it easy for normal people to use words and pictures to make more sales and get results. And, we have a lot of fun doing it!
Are You Considered the Expert in Your Field? – SCCMH [Podcast 149]
CARVER Method for Business – SCCMH [Podcast 148]
Communications is KEY! – SCCMH [Podcast 147]
The OODA Loop and Using It To Solve Business Problems – SCCMH [Podcast 146]
The 5 E's of Product Launch – SCCMH [Podcast 145]
To watch more episodes Click Here!
---
Facebook • Instagram • Twitter • LinkedIn • Pinterest • Medium • Podcast