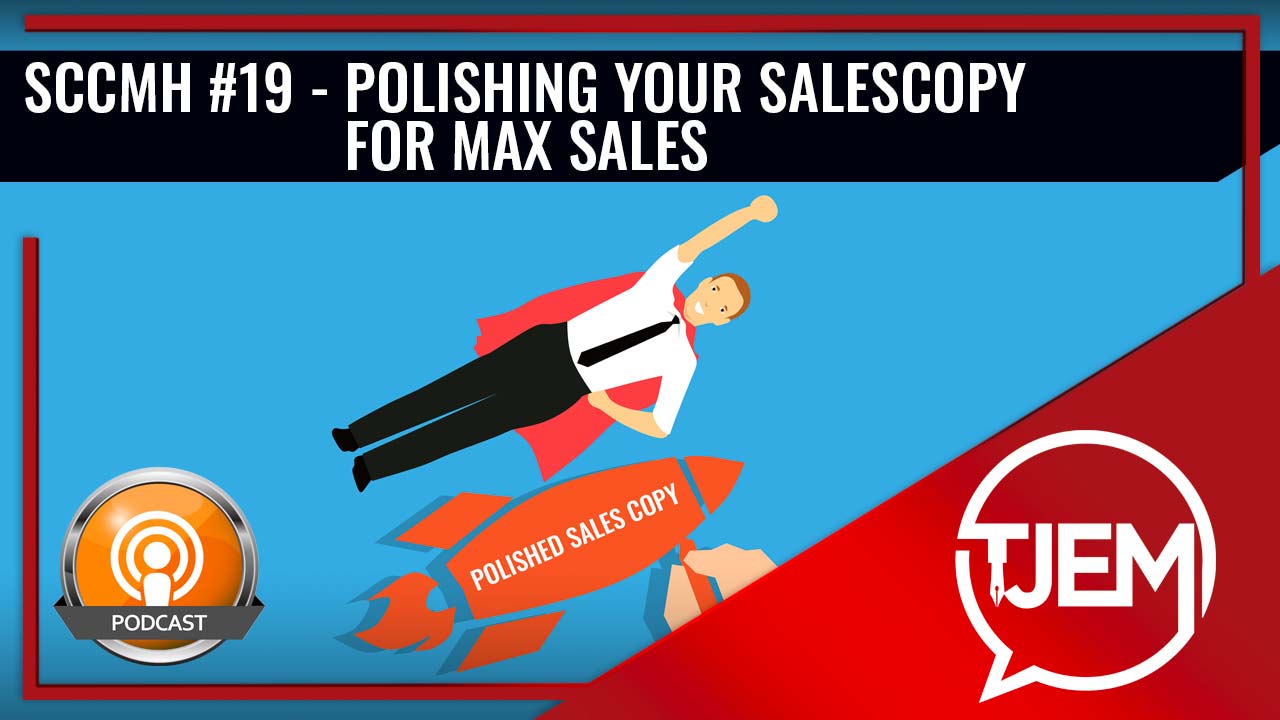 "Polishing Your Sales Copy for Max Sales"
Take sales copy from 90% to 95-100% and perfect for you and your business. 
 
Start with the Title and Headlines – make sure you have hook to help get eyes on you.   Have a hook to build curiosity that resonates with your target audience. 
Does your sales copy – discuss a problem and how to fix it?
 
Test a few changes to your headlines / titles and see which one works best in an article, product, or service…..