Sales Copywriting & Content Marketing Hacks Podcast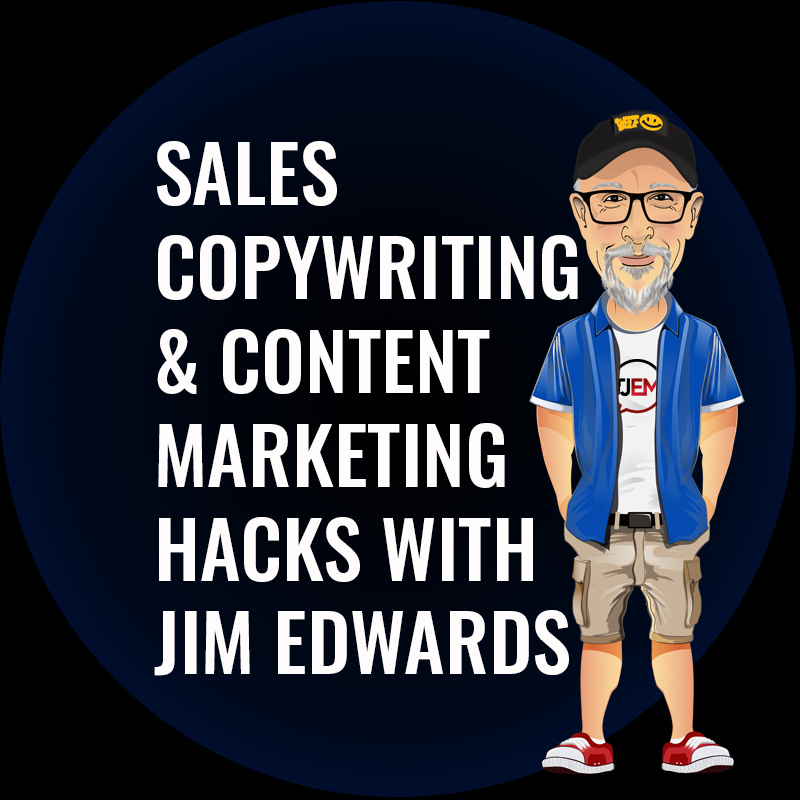 We help entrepreneurs sell more with less effort and less stress... no matter what you sell! We cover topics on sales copy, content marketing, advertising, website sales letters, email marketing, headlines, ad writing and more.
WARNING: we are not here to teach copywriters the finer points of copywriting... we're here to make it easy for normal people to use words and pictures to make more sales and get results. And, we have a lot of fun doing it!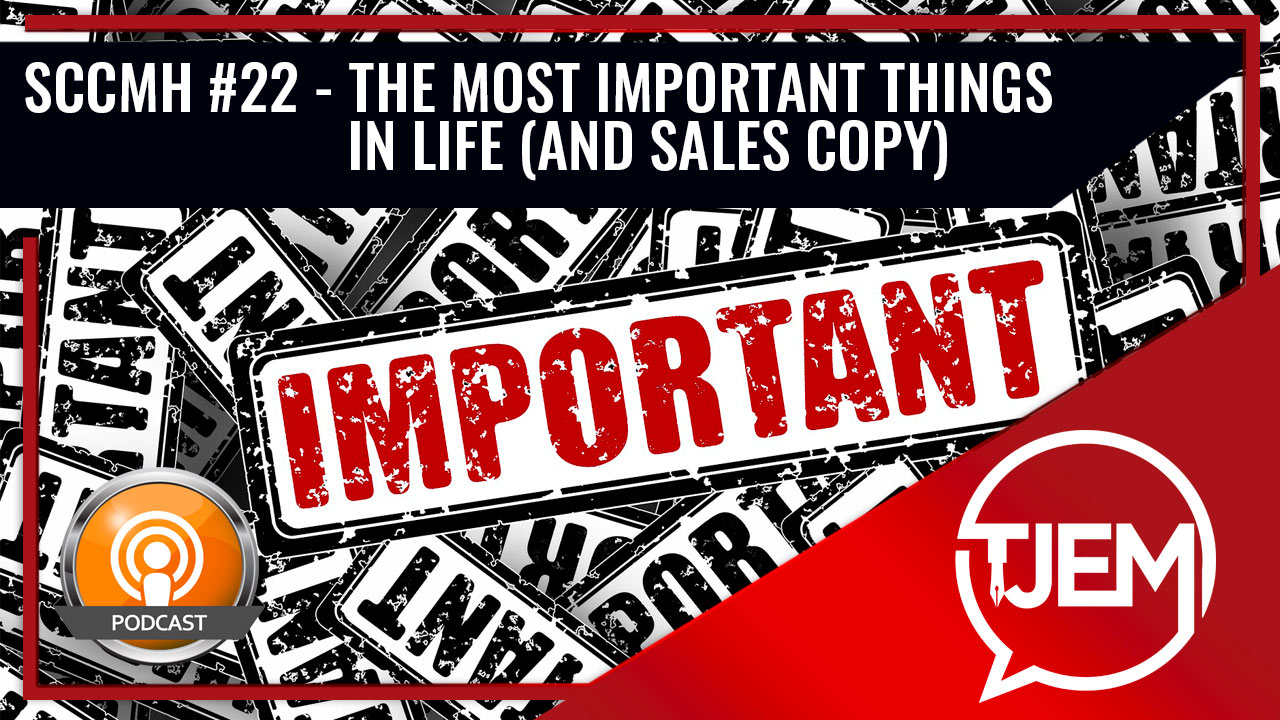 "The Most Important Things In Life (And Sales Copy)"
Jim and Stew discuss something that happens to us all – LIFE.  Often it can derail our plans, but it can also create a hyper-focused ability to get things done in half the time – often faster. When it feels like the world is falling around you, but you still need to figure out a way to get the important things done with your job, try this:
Make a list of all the things you need to do for your business – NEED to do every day / once a week. 
 
Make a list of the things you do but maybe waste time in your day doing them…
Posted in
Sales Copywriting and Content Marketing Hacks Podcast
Tagged

#jimedwards, copywriting, copywritingtips, efficiency, hyperfocus, important, mostimportant, mostimportantinlife, need, podcast, podcaster, podcasters, podcasting, podcasts, productivity, productivitytips, salescopy, stewsmith, stewsmithfitness, tjemp
Leave a comment
Want to Know When Each Episode is Ready?
Don't miss an episode of the Podcast. Sign up below to be among the first to know when the episodes have released.

We value your privacy and would never spam you